---
HOME
---
REFLEX+ V2 is out now!
REFLEX+ V2 includes many new features and enhancements over V1 and thus it's the ideal tool for spacy ambience effects. One of the most demanded features is preset functionality. REFLEX+ V2  includes its own preset managment which works independent of  host or plugin format.  REFLEX+ V2 ships with over 70 factory presets which cover a wide variety of sounds making use of original and enhanced V2 features like:
Pan modulation
Two new time modes (X-Delay I+II)
Two independent effect slots (Reflex lines)
REFLEX+ V2 is fully compatible with V1 parameter settings.

REFLEX+ V2  is a free update for all existing customers. New customers can get it for an introductory offer of
29.-€ until end of February 2015!!
Full prize will be 39.-€ including VAT.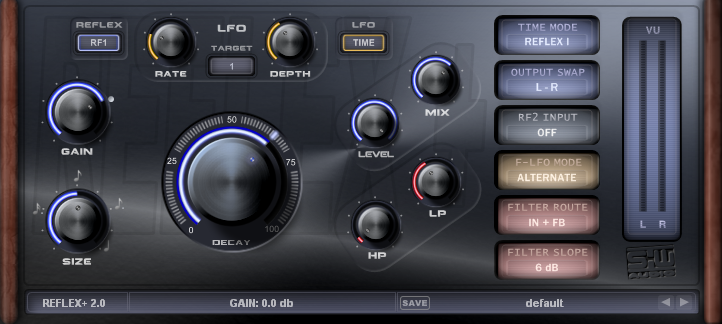 read more
REFLEX+ V2 coming soon
REFLEX+ V2 is right at the end of beta testing and about to be released until end of January.
V2 includes some long awaited features like preset management and much more!

a second delay unit,
new time modes,
and an additional pan lfo
extend its unique lively and atmospheric sound to new level.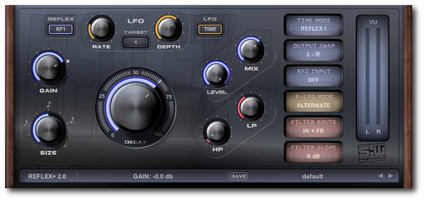 read more
REFLEX+ V1.1 update available
A first update for REFLEX+ is ready for download.
This update mainly covers two important bugfixes.
If more than one instance of REFLEX+ were used in the same project some parameters could be changed remotely for all instances by the active one.
Some LFO settings in combination with low size settings could lead to high feedback bursts.
Please download the new installers from the Product page or the download section and install.
---