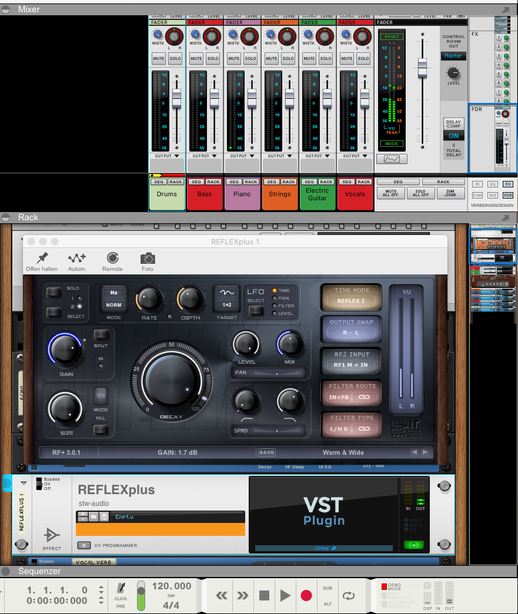 Congrats Propellerhead!

Finally they made the long awaited move to integrate VST plug ins into REASON!

After some testing i'm pleased to announce that REFLEX+ works seamless inside Reason on OSX and Windows PC.
From now on all Reason Users can benefit from stw-audio plugs.
So welcome - Reason users.