SUPPORT
---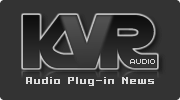 If you need help or like to talk about our products you can reach us via the contact form or 
Since some user had asked the same question...:
HOW TO SETUP THE SERIAL NUMBER IN REFLEX PRO?
Click on the "stw-audio" logo on the bottom right corner. This opens the register/credits and Midi controller page. Just copy and paste your serial number into the white box and REFLEX PRO V2 will be unlocked.
If you refer to the manual you'll find information about it at "14. Registration/Controller list".
---
ONLINE SHOP:
Our online shop purchases are processed by MyCommerce.
We accept PayPal and all major credit cards.
If you encounter any problems during your order please contact their customer care center.